Tooth Extractions & Wisdom Teeth in Calgary
Preserving Your Oral Health
Our dentist at Green Plaza Dental Centre performs tooth extractions and wisdom tooth removals for their Calgary patients.
Tooth Extractions
Our dentist will always attempt to save a natural tooth, but there are some circumstances where that won't be possible.
If a tooth is too badly damaged due to decay, gum disease, or injury, your dentist may need to remove it to preserve the oral health of your mouth.
If your tooth needs to be removed, your dentist will discuss options for replacing it with you, including dental implants, dentures, or bridges.
Wisdom Tooth Removal
Wisdom teeth are the final set of molars to come in, usually erupting in the early years of adulthood.
People will often encounter issues with their wisdom teeth if they erupt too close to existing teeth which can cause crowding, improper bites, and other problems.
Your dentist may suggest extracting your wisdom teeth if they are causing issues for other teeth or are affecting the overall health of your mouth.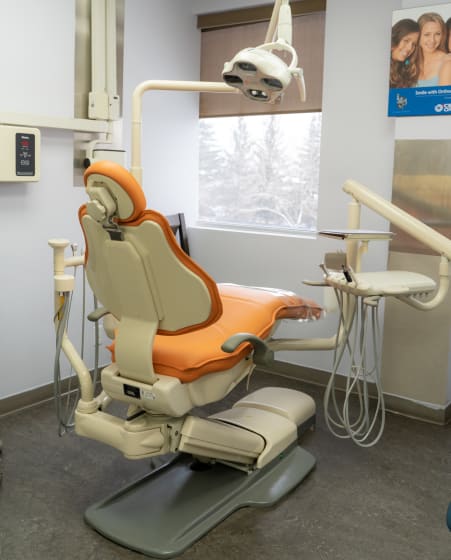 New Patients Always Welcome
Contact our Calgary dental office today to get started on the path to great oral health.
Request An Appointment
Hours
Monday:

09:00 am - 06:00 pm

Tuesday:

09:00 am - 07:00 pm

Wednesday:

09:00 am - 06:00 pm

Thursday:

09:00 am - 07:00 pm

Friday:

08:00 am - 04:00 pm

Saturday:

08:00 am - 04:00 pm

Sunday:

Closed
Quick Links