Welcome to
Green Plaza Dental Centre

!

Looking for a dentist in NE Calgary? We are always happy to welcome new patients to our clinic. Our team of highly trained professionals are committed to providing the quality dental care you deserve.
Your First Visit
Find out what you can expect during your first visit with us.
1. Upon Arrival
Your first visit will take approximately 90 minutes. Please plan to arrive about 10 minutes before your first appointment so you have time to fill out any necessary forms.
2. Comprehensive Exam
Your dentist will review your medical and dental history and determine your oral health needs. During this appointment, your dentist will perform a thorough examination of your teeth, gums, bite, and jaws, and may include dental x-rays and an oral cancer screening.
3. Treatment Plan
Your dentist will develop a comprehensive treatment plan based on your medical history, examination, and dental health needs, focusing on hygiene and preventive care.
Green Plaza Dental FAQs
Read these frequently asked questions to learn what to expect during your first visit to our office.
Nervous about visiting the dentist? We can help.
At Green Plaza Dental Centre, we use a variety of techniques used to calm patients during their procedures to make them more comfortable. Our friendly team of dental professionals can provide sedation as well as anxiety management to help relax anxious patients, ensuring they receive the treatments they need.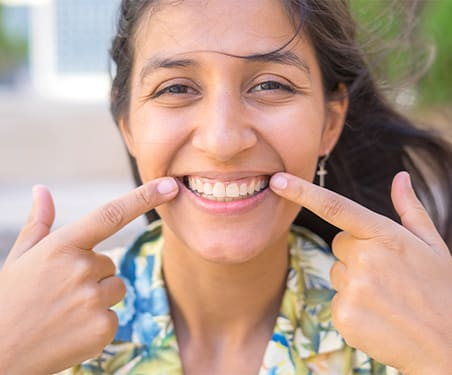 What is Dental Sedation?
Dental anxiety is quite common and can overwhelm patients, making it challenging or even impossible for some people to undergo the dental treatment they require.
Sedation for dentistry allows you to receive necessary dental procedures while feeling relaxed, comfortable, and in control of your anxiety.
Nitrous Oxide Sedation
Nitrous oxide, also known as laughing gas, is inhaled through a mask placed over your mouth and nose. The medication allows patients to remain awake and able to communicate but very calm and relaxed. Nitrous oxide also increases pain tolerance, lessens anxiety, and reduces gag reflex.
We're here for you.
Please talk to us if you have fears or concerns about visiting the dentist and we can establish a plan to help you manage your anxiety during your appointment. We are happy to work at your pace, answer any questions you may have, and take breaks when you need them.
New Patients Always Welcome
Contact our Calgary dental office today to get started on the path to great oral health.
Request An Appointment
Hours
Monday:

09:00 am - 06:00 pm

Tuesday:

09:00 am - 07:00 pm

Wednesday:

09:00 am - 06:00 pm

Thursday:

09:00 am - 07:00 pm

Friday:

08:00 am - 04:00 pm

Saturday:

08:00 am - 04:00 pm

Sunday:

Closed
Quick Links