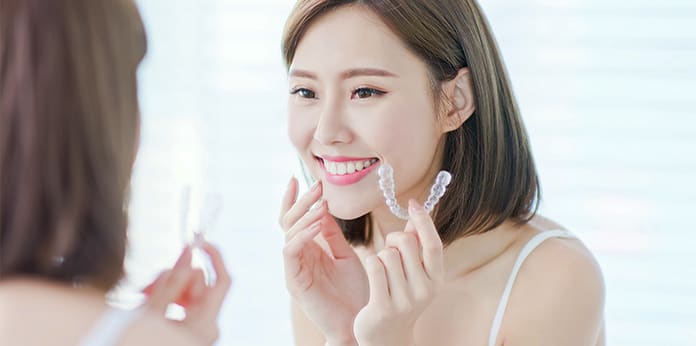 Frequently Asked Questions About Invisalign
Interested in learning more about Invisalign clear aligners? Read the answers to our most frequently asked questions, or send us a new one!
Request a Consultation
Can't find the answer you're looking for?
We'd be happy to answer any other questions you may have.
New Patients Always Welcome
Contact our Calgary dental office today to get started on the path to great oral health.
Request An Appointment
Hours
Monday:

09:00 am - 06:00 pm

Tuesday:

09:00 am - 07:00 pm

Wednesday:

09:00 am - 06:00 pm

Thursday:

09:00 am - 07:00 pm

Friday:

08:00 am - 04:00 pm

Saturday:

08:00 am - 04:00 pm

Sunday:

Closed
Quick Links